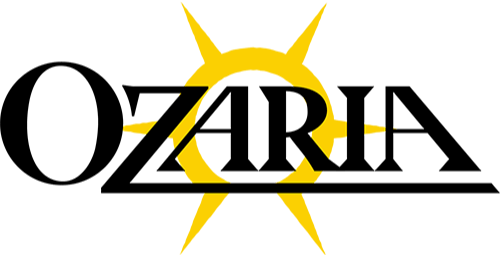 Ozaria SheCreates Competition
Designed to spark girls' inspiration and creativity through coding, ICE Challenge 2022 proudly presents Ozaria SheCreates Competition for senior primary and junior secondary girl students in Hong Kong. 
Developed from the same team at CodeCombat, Ozaria is a gamified education platform for learning software programming concepts and languages. This platform walks through a fantasy world adventure and is recommended for students aged 9–16. Students learn to type coding languages like JavaScript and Python, as well as learning the fundamentals of computer science. 
Ozaria meets CSTA and ISTE standards and has engaged over 20 million learners, 140,000 teachers in 190 countries. Its game-based learning with self-paced, scaffolded instruction is what makes Ozaria highly engaging for primary and secondary school students.
Adventure based interactive learning platform
Learn Python through stories
Create your own Digital Game or Digital Story
Date
Event

14 Jan 2022 (Fri)

Registration Opens

25 Jan 2022 (Tue)

Webinar on "Ozaria Teacher Workshop" (

Click

to rewatch)

18 Feb 2022 (Fri)

Registration Closes

26 Feb 2022 (Sat)

Online Workshop

1 Apr 2022 (Fri)

Submission Closes

22 Apr 2022 (Fri)

Announcement of Winners

Mid-May 

Awards Presentation Ceremony

Application for the competition is only completed via nomination by school. Students who are interested in joining may approach their schools for application. Teachers will receive a confirmation email upon submission of the application form.
Please ensure the email addresses and contact numbers provided in the application form are valid. You are also recommended to whitelist "[email protected]" to prevent any competition updates from the Competition Secretariat going to the junk folder.  The Competition Secretariat will not be liable for any miscommunication / loss caused by incorrect information provided by applicants.  
Application to participate opens on 14 Jan 2022 (Fri) 2:00pm (GMT+8)
Application to participate closes on 18 Feb 2022 (Fri) 2:00pm (GMT+8)
Divisions
Students will compete on an individual basis according to the below divisions:
Primary Division: P4 – P6 female students attending primary schools in Hong Kong

Secondary Division: S1 – S3 female students attending secondary schools in Hong Kong
The primary and secondary school divisions are separated according to the school's academic system. The division is based on the academic year 2021/2022 grade the student is enrolled in. Please find detailed guidance for the divisions below.
| | | | |
| --- | --- | --- | --- |
|   | Hong Kong | US | UK |
| Primary Division  | P4 | Grade 4 | Year 5 |
|   | P5 | Grade 5 | Year 6 |
|   | P6 | Grade 6 | Year 7 |
| Secondary Division  | S1 | Grade 7 | Year 8 |
|   | S2 | Grade 8 | Year 9 |
|   | S3 | Grade 9 | Year 10 |
Quota
Each school may nominate up to 4 students for each of the school divisions (Primary Division & Secondary Division). Teachers may click the below button for the online application form.

It is suggested that each school should submit the form once only. Duplicated applications may not be entertained.
Application Fee 
Free